Lasco Teams Up With Cleveland State Bank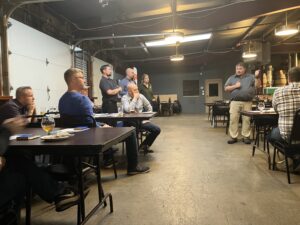 Lasco partnered with Cleveland State Bank on Thursday, Oct. 26, in Cleveland, Wisconsin.
Cyber Education for Community Leaders
This event brought together business leaders and individuals from the community to delve into the critical topics of cybersecurity and fraud prevention.
Andrew, V.P. of Technology Services at Lasco, led the audience through an engaging presentation of a wide range of cybersecurity topics, shedding light on the fundamentals of cybersecurity, the alarming rise of business compromise, and the importance of adopting a strong security culture. He also emphasized the significance of key policies and procedures that organizations should adopt to safeguard their digital assets.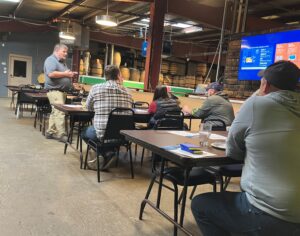 Putting You Ahead of Cyber Threats
Lasco knows the cyber-landscape. We are monitoring current threats and analyzing trends to see what's coming on the horizon. Our partnership with the community help raise awareness to these leading threats.
The cyber world is always moving, always changing, and it can be difficult to stay ahead of cyber threats. Lasco can provide the resources you need to stay ahead of those threats. If you are unable to attend our annual Cybersecurity Symposium or our Virtual Cyber Roundtables, we can offer customized training and other services to help keep your institution secure. Request a consult above or read more on our website at Cybersecurity & Compliance.